Forest Bathing Glasgow
Welcome to Essence of the Soul, the home of Forest Bathing.
Forest bathing is a lightly structured meditative ecotherapy excursion. Gently held by your guide, this space encourages individuals to slow down, use their senses to drink from a deeper well of nature connection and locate a more natural rhythm for imagining and listening to themselves and one another.
Throughout their life trajectory, people experience different physical, emotional and psychological changes that often cause varying degrees of depression, anxiety, substance dependency and sleep disorders.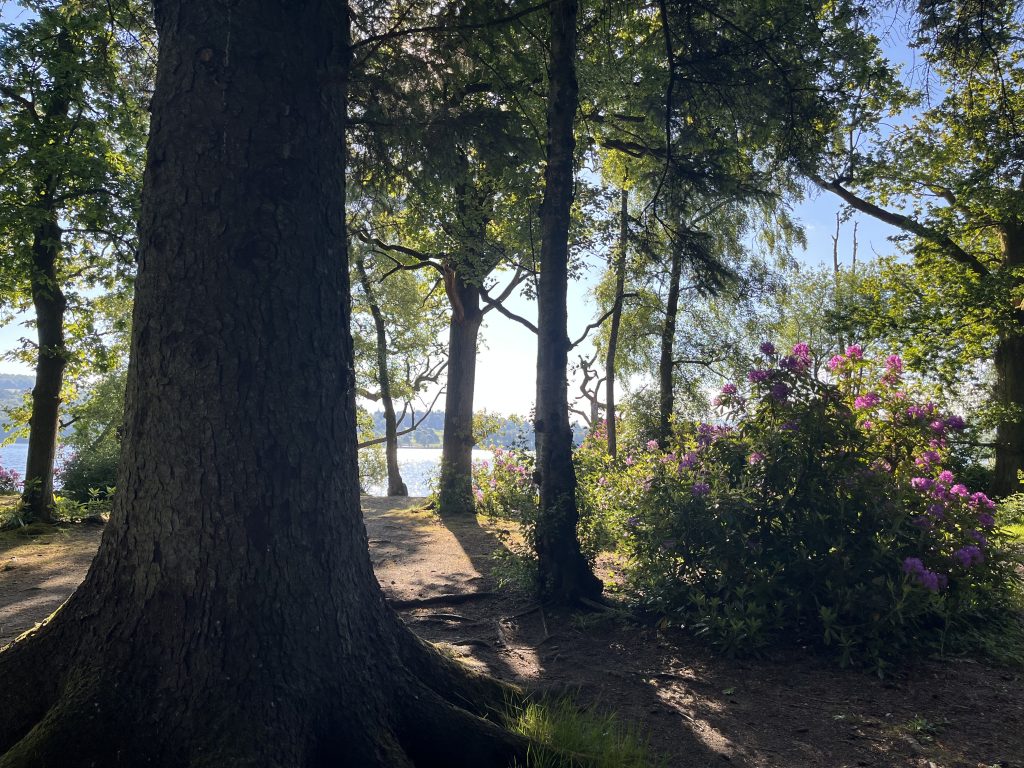 Scientific studies have proven that the deep nature connection experienced in forest therapy (and forest bathing) promotes positive mental, physical and social health and enhances our ability to face the world with resilience, positivity and confidence.
Consciously spending time in natural settings, guided by an experienced forest therapy practitioner, is a simple yet profound pathway to nourish parts of ourselves that are sometimes forgotten, often neglected or even in pain.
Shinrin-Yoku is a practice originating in Japan that translated into English means 'forest bathing'. It describes a practice of walking slowly and leisurely through the woods or forest, immersing yourself in the natural environment and mindfully using all your five senses. People who follow this practice appreciate that it is physically, psychologically and spiritually beneficial to spend time 'bathing' in the atmosphere of the forest. This is the ethos at Essence of the Soul and Forest bathing is one of the ways we support a person's mental, physical and emotional health.
Why Choose Essence Of The Soul?
We offer forest bathing sessions in the surrounding areas of Glasgow and Edinburgh, both of which are beautiful cities that are home to nearby lush green forests. Our experienced forest bathing guides will take you on a journey through the woods designing mindful nature connection activities and planning them in various sequences to promote nature connectedness holding principles of human-nature interaction, scientific evidence and the conceptual framework of Planetary Health. We provide a safe and supportive environment.
That said there are many common mental and physical benefits: –
A profound sense of peace, tranquillity and gratitude.

A strong sense of belonging.

Social confidence and deep listening skills.

Enhanced feeling of positivity and self-reliance.

Experiences of awe, wonder and curiosity.

Time to appreciate the beauty of nature.

Nurture an emotional bond with nature and the environment.

Boosted immune function.

Improved cardiovascular and respiratory health.

Attention restoration.

Ability to cope with different life stressors.

Tools and practices to take forward and integrate into lifestyles.
At Essence of the Soul, we believe that forest bathing can help to improve mental and physical well-being, and we are passionate about making this experience available to everyone. Whether you're looking for a way to relax and unwind, or you're looking to explore the healing power of nature, we invite you to join us on a forest bathing journey.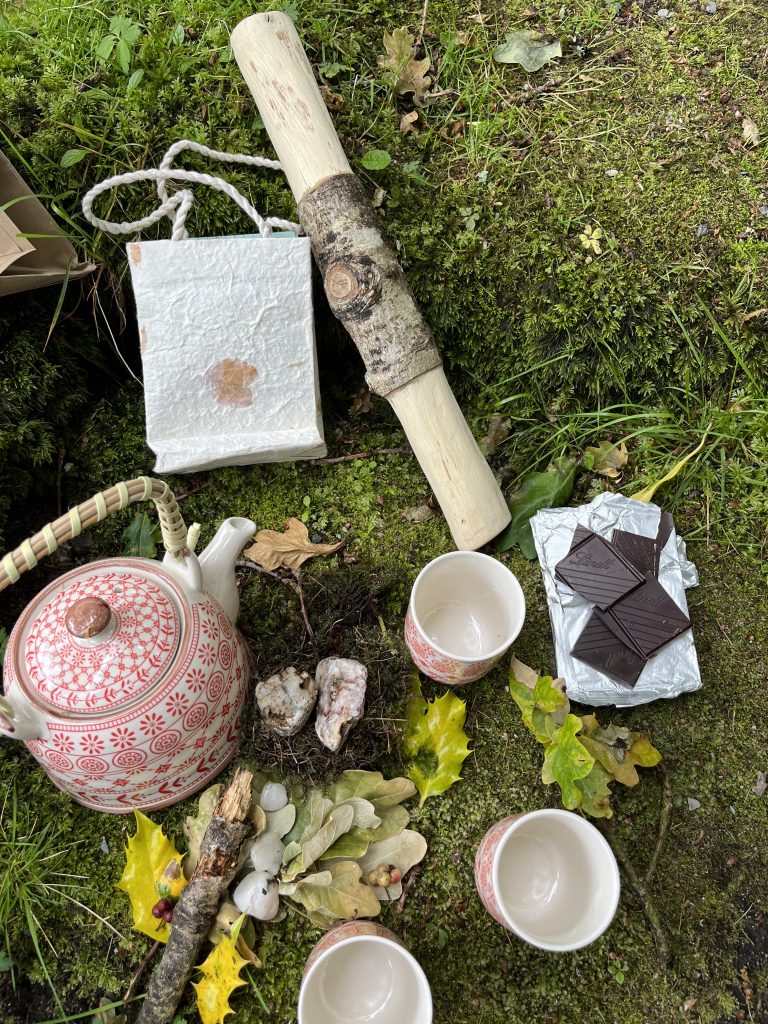 What will you be doing on a Forest Bathing walk?
A forest bathing walk comprises several core elements.
The practice is both gentle and invitational.

Slowing down, opening up to where you are.

Exploring the natural environment through different senses.

Discovering the simple pleasures found in nature.

Expressing and reflecting through connective and creative activities.

Sharing small moments of insight.

Experimenting with root mindfulness practices to integrate into a personal lifestyle.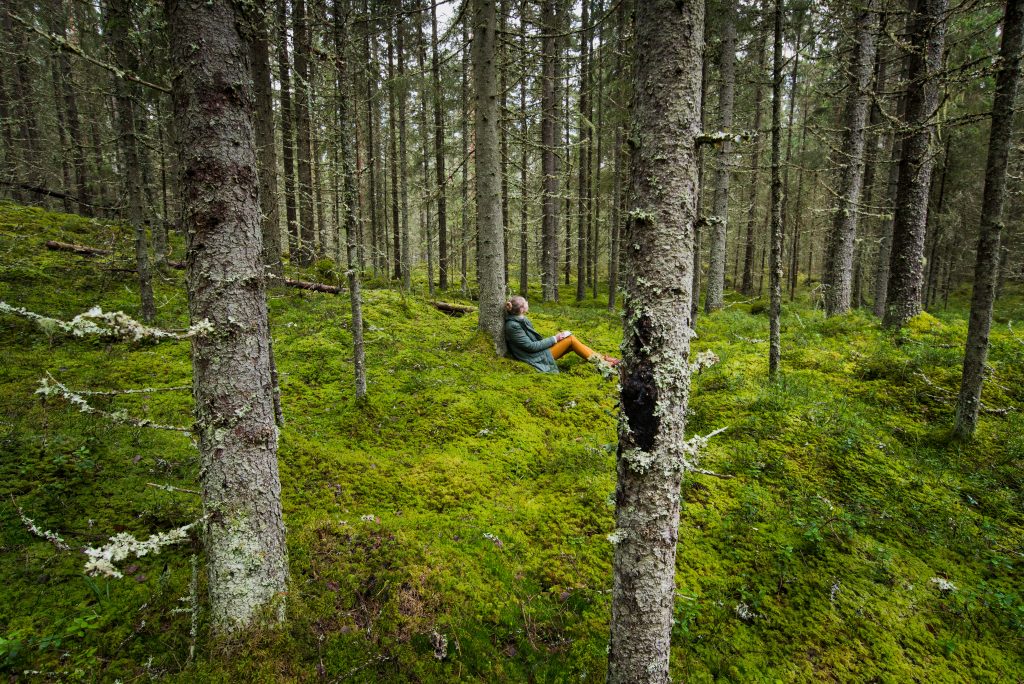 Get In Touch
If you would like to learn more about our forest bathing services or book a session in Glasgow or Edinburgh, please get in touch today. At Essence Of The Soul, we are always happy to help answer any questions and can give expert advice on whether forest bathing could be the perfect therapy for you. Don't hesitate to get in touch today and start your journey towards a healthier and happier life.
Call: +44 7717 186647 or, email: info@essenceofthesoul.co.uk