At Essence of the Soul our practice stems from and integral understanding that the person is multifaceted with the physical, spiritual and emotional wellness all being equally important. Therefore aims to ensure that wellbeing is met on all of these levels.
Essence of the Soul is based in Glasgow with various clinics in Sale, Manchester as well as Newton Stewart. We offer clients the opportunity to take some all-important time out and give themselves time to relax and unwind, recharge and rebalance in a friendly, relaxed, stress free environment.
Our aim is for our clients to find the root cause and solution to any physical concerns, ailments or diseases as well as finding inner peace and release from emotional difficulties.
The treatment and healing may help on all levels – physical, mental, emotional, spiritual and environmental to create positive transformation in your life
We have a wide range of treatments and services to make sure your experience with us is truly perfect and life changing. Our main treatment rooms are based in Glasgow, although treatments in other locations can be easily arranged upon request.
Angela Baldi MacRitchie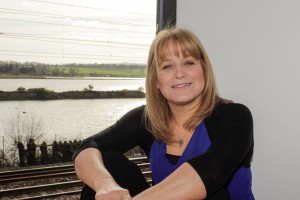 Angela worked in the fashion industry for 20 odd years and always felt there was a deeper and more meaningful aspect to life, prompting her to embark on learning and understanding a spiritual side of living. She has been studying various therapies and notions of the energetic body for the last 11 years.
Angela started by first understanding energy, followed by reflexology and crystal therapy. She then went on to study holistic massage, Swedish massage and hot stone massage as a way for people to release holding in the physical body.
Angela undertook specialist studies in Autistic spectrum healing and drug and alcohol addiction healing. During this time she progressed to masters level in Reiki. She wanted to be a vehicle and aide people in various ways to enhance and transform their lives.
Following this she felt that further to looking after personal energy, it is important to ensure that the environment is supporting you with your goals and aspirations. She later completed a 2 year Feng Shui course with Rob Gray at the Feng Shui academy taking it to an advanced level.
Understanding that the internal environment is an important part of overall wellbeing and proper nutrition as a way to promote optimal health; she studied for 5 years at the College of Naturopathic medicine, qualifying as a Naturopath, Naturopathic Nutritionist and Herbalist.
Angela acts as a Holistic Lifestyle Therapist to ensure your health goals are met on all levels. She will put together a package or program to cater for your individual needs to reach optimal well-being.